• ABOUT US
ALBEDO Ltd. operates from the very center of Bulgaria, in the fast-growing town of Stara Zagora, just 2 hours drive from the capital city Sofia and the Black Sea coast to the east. We offer a wide range of all property types but we specialize mainly in rural properties. The company was founded in 2005 and at present is enjoying a fast growth.
We achieved this success by remaining faithful - in times of prosperity and in times of recession - to the principles of trust, respect, integrity and innovation.
We focus on:
•
Making the Process Easy for You
Bulgarian laws are complicated and quite different from your own. We fully understand the system and simplify the process for you so that within just a few days, you can be a proud owner of a property that fully meets your needs.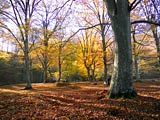 •
Finding the Best Property
With us finding the right property is no longer a daunting endeavor. We have the resources to scour the market for the best properties. All you have to do is contact us and when we have the perfect place for you, we will send you details and arrange a viewing at your convenience.
"We would like to thank your company for all the expertise and professionalism you have shown to us. Your service is outstanding and we would highly recommend your company to anyone at anytime".
John and Jasmine, Angel's Tears Ltd.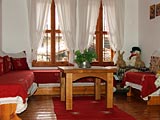 •
Saving Your Time and Money
With good advice and careful selection, we will not only reduce time wasted visiting properties that don't match your criteria, but will also save you money by providing expertise on negotiation, reducing currency transfer expense and risk and structuring the purchase properly to minimize tax and other liabilities. Expert evaluation of the property's potential to ensure high returns on your money.
When you make a purchase as important as a piece of real estate in a foreign country, you want to know that you can trust the people you are dealing with. In 2005 we started developing a network of professionals that meet only the highest of standards. With their expertise and experience, you can depend on getting the best advice and support to feel completely confident that you are buying the best property at the best price under the best conditions. We stand behind every transaction we are responsible for.